The three finalists for the 2014 New Zealand Engineering Excellence "Young Engineer of the Year" Award share a passion for their work.
Two of the three are intensely involved in seismic and earthquake matters: the winner, Associate Professor Brendon Bradley as a leading researcher and teacher, and one of the finalists, Dr Weng Yuen Kam, as a practitioner. The other finalist, Vijay Patel, is a structural engineer whose work also involves him in seismic engineering issues.
Brendon Bradley
Honoured as the Young Engineer of the Year, Dr Bradley, now 28, has been teaching at the University of Canterbury for five years. Prior to that, he was a seismic hazard modeller at GNS for two years, and a post-doctoral fellow at Chuo University in Tokyo.
He graduated with a Bachelor of Engineering (Honours) in 2007 from Canterbury, which also awarded his PhD in 2009.
Dr Bradley has already won a number of other national and international awards and is recognised professionally as
a leading seismic researcher. "This award is different from other academic recognition for teaching or research, because it has a particular emphasis on one's impact on the industry and profession at large," he says.
On the pleasures and rewards of seismic engineering he says, "It's very relevant for New Zealand right now. There's also a high level of complexity and we are unlikely to solve some significant problems any time soon. There's also a social perspective in trying to convey high-consequence, low-probability events.
"While we don't know when or where the next large earthquake will happen in New Zealand, we do know that magnitude 6 earthquakes occur every year, and a magnitude 7 quake every 10 years on average.
Away from his world-leading research work, Dr Bradley is a keen outdoor sportsman and took part in the Speights Coast to Coast Race in 2014.
"I had lived in Christchurch for 10 years and had never done it. So last year I decided to take the plunge and to do the 'one day event' – usually people start by entering the two day event."
Not Dr Bradley. "I jumped in and did it. I did a lot of training with many good friends."
He came 11th – a very creditable result for a first timer.
"If you are ambitious to achieve you will put yourself under pressure. I like running and the outdoors. It gives me time to think and it provides balance in my life.
"What drives me? I feel that if I am not pushing myself physically or mentally I get bored. I don't sit and watch TV much. I want to find my limits – even if those limits keep advancing."
Weng Yuen Kam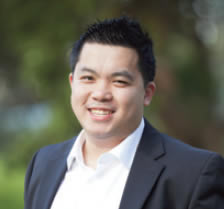 Weng Yuen Kam, known to his friends and colleagues as Kam, was at a seminar on earthquake engineering in the Holiday Inn in Christchurch on 22 February 2011, the day of the second big quake.
The events of that day and the following days fundamentally rearranged the architecture of Christchurch and also transformed his life.
"On the day of the quake, I evacuated from the CBD like everyone else and went home to check on my family. A group of us returned to the emergency response centre in the CBD the day after to assist with the building triage and structural assessment.
"On the first few nights, I was filing updates for the wider international research and earthquake engineering community because there was so much interest in what was happening.
"I had lived in Christchurch for 10 years and felt strongly about the city. I really wanted to do my bit. For the first few weeks after the February 'quake I helped out with the emergency response –inspecting buildings and assisting with the critical buildings team, while collecting valuable perishable structural damage observation data." He then published a number of technical papers on the observations and lessons learnt from the Canterbury earthquakes.
"In some ways, I have learned as much over those six weeks about the behaviour of buildings in earthquakes as I had learned in four years doing a PhD," Dr Kam says. He did his undergraduate degrees in civil engineering and economics at the University of Canterbury, worked at Tonkin & Taylor for a short time and was then awarded a doctoral scholarship. Then it was back to Canterbury for a PhD in seismic engineering, followed by a period with Arup in his native Malaysia and some post-doctoral work. He has been with Beca since 2011.
Dr Kam says he likes Beca for the variety of "very complex and challenging technical work" it brings. He has worked mainly on seismic assessment and strengthening projects but had also been involved in the analysis of two 220-metre linked towers currently under construction in Singapore and base isolated buildings in New Zealand.
"A former boss said of me that I exude passion. I certainly love what I do – and you need that if you are to do something well."
Vijay Patel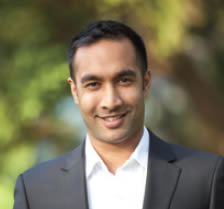 Vijay Patel is an Old Boy of Auckland's Glendowie College, where besides being a top student was also on the 1st XI hockey team. He went on to represent New Zealand twice at the Oceania Pacific Games and now coaches young kids.
Mr Patel's packed a fair bit into his 31 years. He graduated with a Bachelor of Engineering (Honours) in civil engineering from The University of Auckland in 2005 and became a Chartered Professional Engineer in 2010. Now five years married with a two-year-old daughter, his first job was as a site engineer with Works Infrastructure, building two 10-storey apartment towers. He went from there to the consulting firm Buller George Turkington for four-and-a-half years, where he was picked out by Beca for his work on a project.
"For me, the satisfaction of what I do is that I can see a tangible product of my work – the design takes form on-site. I find that very satisfying even if most of my stuff is not visible."
In his presentation for the Young Engineer Award, Mr Patel talked about his work on the Science Faculty building at The University of Auckland. He says there are some structural gems hidden inside the building – a 13-storey, 24,000-squaremetre tower of teaching rooms, offices and labs.
"The clever solutions are covered from public view. The smart beam profiles used in the services reticulation are hidden above a ceiling. The innovative pile caps are cast in concrete and covered in soil. The floor vibration isolation system is cast in concrete. "The buzz of structural engineering is finding solutions that are sympathetic to other disciplines and the client's preferences. If the client says an open space is needed in a place where I was planning to put a load bearing column, then I am looking [for a way] to meet the client's wishes and instead have a deeper beam."
Mr Patel says he seeks an aesthetic quality for his solutions that go beyond the purely functional. "That aesthetic quality comes from within one's imagination, and you have to have the confidence to put it up to the client. Structural engineers design for gravity loads and seismic soundness.
The aesthetic quality is partly about adornment and partly about getting the appreciation of non-engineers."
Asked what the future holds, Mr Patel's response highlights his passion for engineering: "My question is always – where is the next big project, because I want to be on it.
I enjoy that sort of environment, where the best bring out the best in each other."